Fun Looms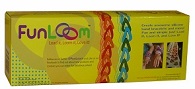 This rubber band bracelet making kit is the latest craze among the kids (and many grownups too!) Create awesome rubber band bracelets and more! Fun and simple, just Load It, Loom It, and Love it!
Note: Limited to stock on hand; we may have different kits in stock at various times. (various skus and prices from $12.99 to $34.99) Available at both stores for the holidays!
Update: 12/02/2013: We are currently in stock.
GoldieBlox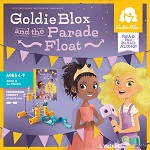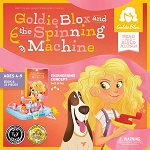 We are now carrying the "Parade Float" and "Spinning Machine" kits from the GoldieBlox toy company. GoldieBlox's goal is to inspire girls to become inventors, architects and engineers by increasing their confidence and augmenting their verbal and problem solving skills. Check out the GoldieBlox youtube video which has been viewed over 8 million times!
Update: 12/02/2013: We are currently in stock.
Lego Sale!


Standard 5&10 carries a huge selection of Lego and our Lego Chima products are now 40% off.
And you can receive 20% off any lego purchase of more than $50 or more with a copy of this newsletter coupon. Just print and cut out this 20% coupon and sign up for our newsletter if you'd like to receive coupons in the mail, via email or text. To find out how, email ericm@standard5n10.com or call Eric at (415) 751-5767 and ask to be added to the mailing list.
RADIO FLYER GIFTS
Check out all the great Radio Flyer toys we have in stock or can order (and have for you within a few days), for your favorite girls and boys!
Check out our Holiday 2013 Newsletter online
MONEY SAVING COUPONS VIA TEXT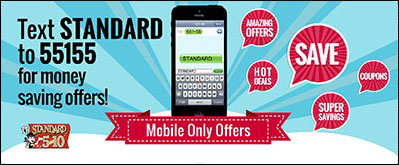 Paint (New!) & Renovations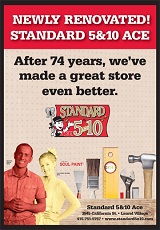 We're 74 years young and have reinvented ourselves again. In June, Standard 5&10 completed renovating our Mom and Pop shop, adding a paint section, expanding electrical and plumbing, and reorganizing much of the store to better serve you, our loyal customers.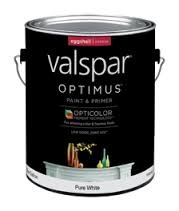 Last month Standard 5&10 Ace added Valspar Optimus and Valspar Aspire no-VOC interior paint to our shelves; both are premium quality paint and primer in one.
We still offer our balloon, keys (House, padlock and Car), bbq services as well as everything else you know and love about our store! As always, please ask if you need help finding something, especially now that so much of the store has changed!

We're showing off the new look of Standard 5 & 10 Ace on our Flickr account – check it out!
Now at the Standard 5 & 10 Ace: Traeger Wood Pellet Grills and the iconic Kamado Joe BBQ + one of the largest Weber selections around!



Take advantage of our $50 Flat Fee in SF and Marin Counties:
Buy your grill from us and we'll assemble and deliver your new grill, plus dispose of your old one!
INSTANT SAVINGS!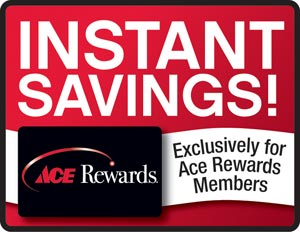 Ace Rewards members get INSTANT SAVINGS every month on select sale items. Take advantage of hassle-free rebates at the register by joining Ace Rewards today at any register -- and let us rebate you for shopping at Standard 5&10 Ace and Marin Ace!
Keep in touch with us!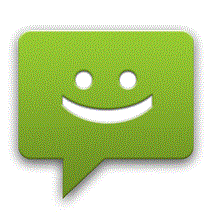 VIA TEXT: Text STANDARD to receive valuable coupons and timely text messages, maximum 3 times per month from our store only!

VIA FACEBOOK: "Like" Standard5n10Ace on Facebook, and/or friend Stan Standard for even more Facebook updates and news from both our stores.

VIA TWITTER: Standard5n10AceFollow our tweets to keep up with sales, coupons and specials.

VIA PINTEREST: Take a peek at Standard 5 & 10 Ace on Pinterest.

VIA FLICKR Check out Standard 5 & 10 Ace on Flickr to see our latest products photosets of the store's renovations.

VIA TUMBLR Follow Standard 5 & 10 Ace on Tumblr for Photos, Coupons and to be notified for upcoming Sales and Specials.

VIA EMAIL: click here to sign up for our
monthly email newsletter or text STANDARD5N10 to 22828

VIA TELEPHONE/SNAIL MAIL: Call 415 751 5767 or email our Marketing Department to be added to our newsletter list